"As a wedding photographer, I find Reflex is easy to use: it synchronizes in high speed, it never overheats, it's portable, lightweight...an amazing light. It has enough power to use in every situation during the wedding, with enough battery remaining all the way through the trash-the-dress shoot a day after the ceremony. The Reflex is the best lighting option for weddings!"
– Award-Winning Photographer Alejandro Gutierrez Wedding photographers are raving about how much easier it is to shoot with a continuous strobe hybrid LED light. Below are the top four reasons the Reflex deserves to be in every wedding photographer's gear bag.
View More
The video below shows Keith Cephus, a StellaPro Ambassador, capturing beautiful images using two Reflex S lights.
"Reflex is the ultimate wedding light. It is so small and powerful - you can quickly light it anywhere! The hybrid capability of beautiful continuous light or the more powerful burst, which can shoot up to 20 frames a second let's me capture the best images quickly while adding video to my repertoire."
- Keith Cephus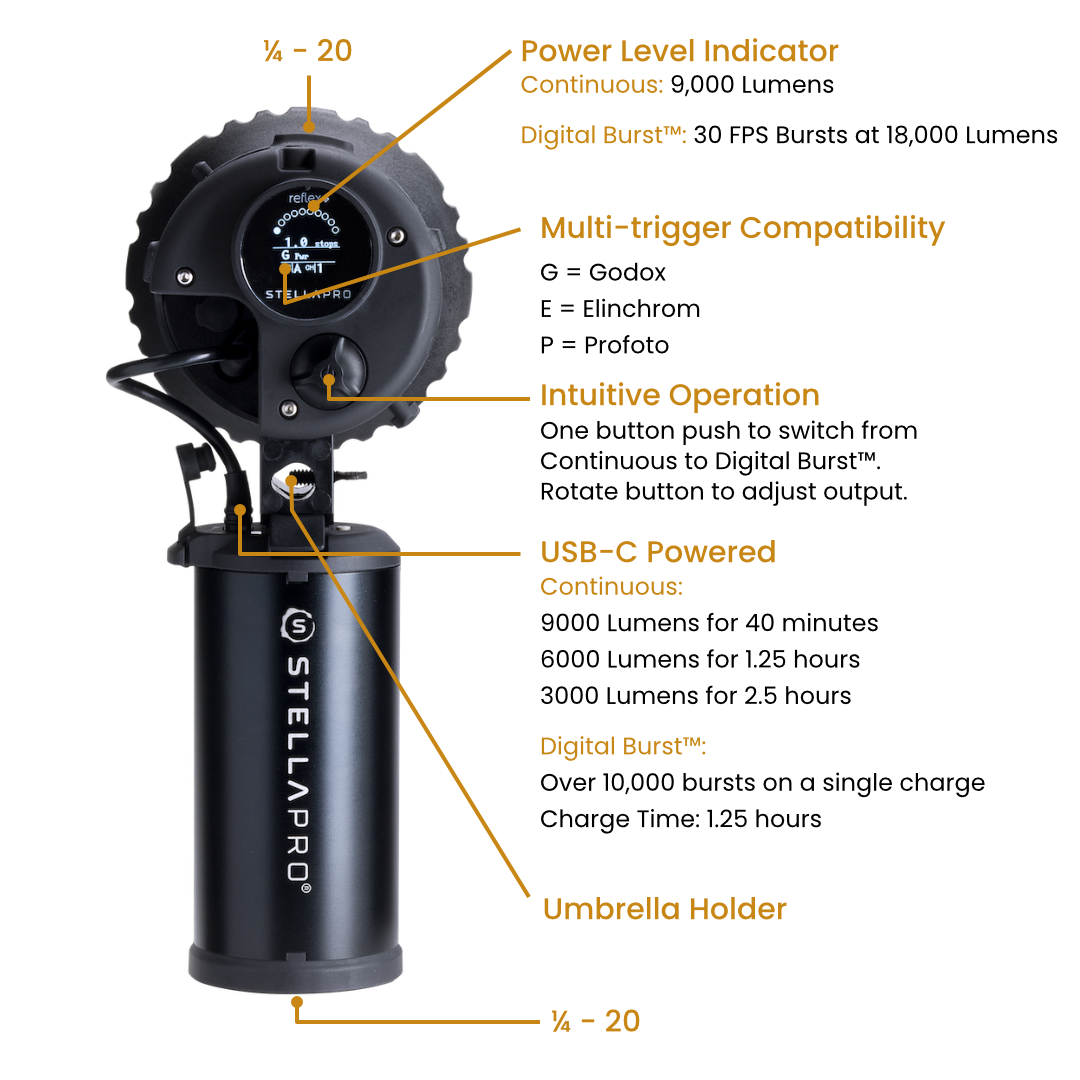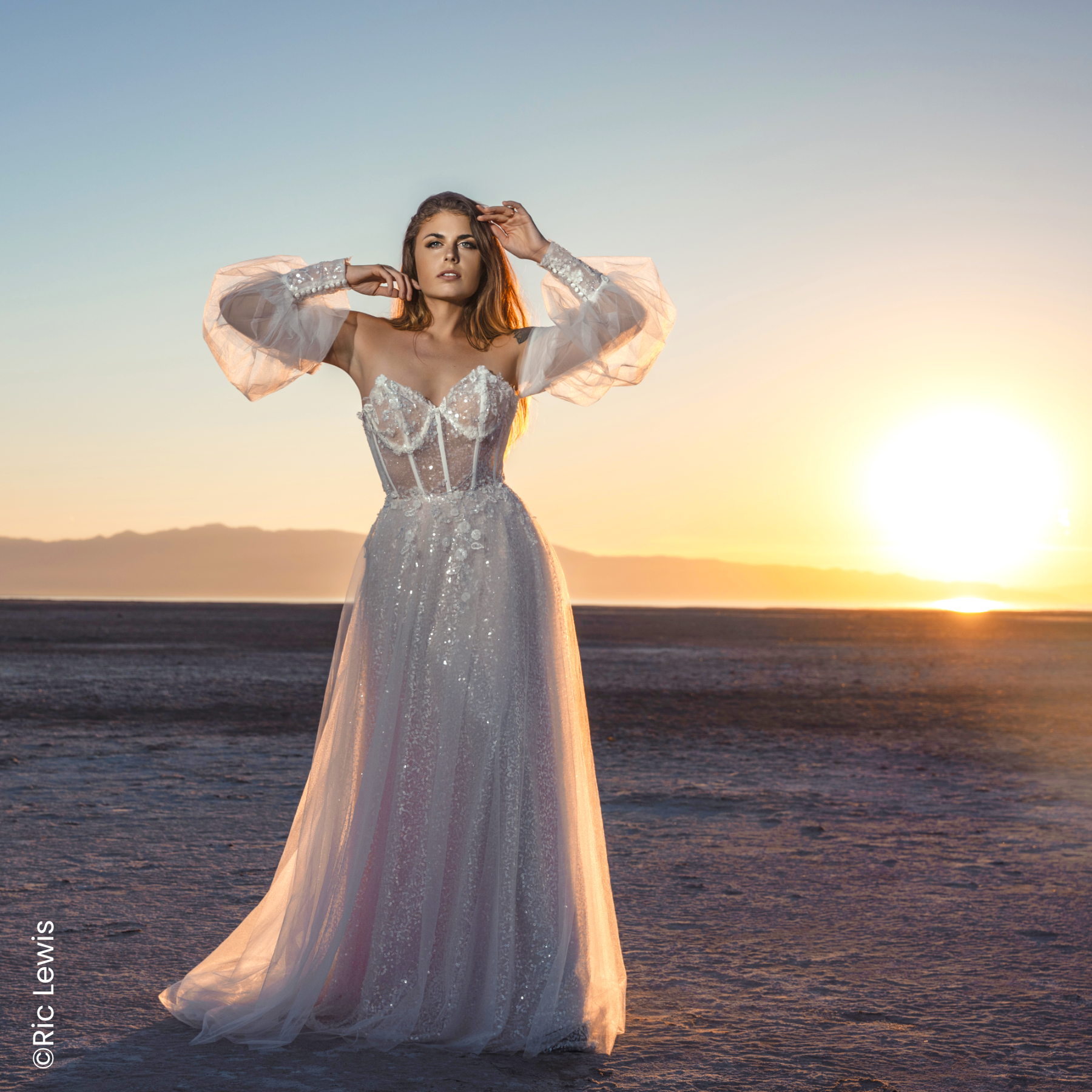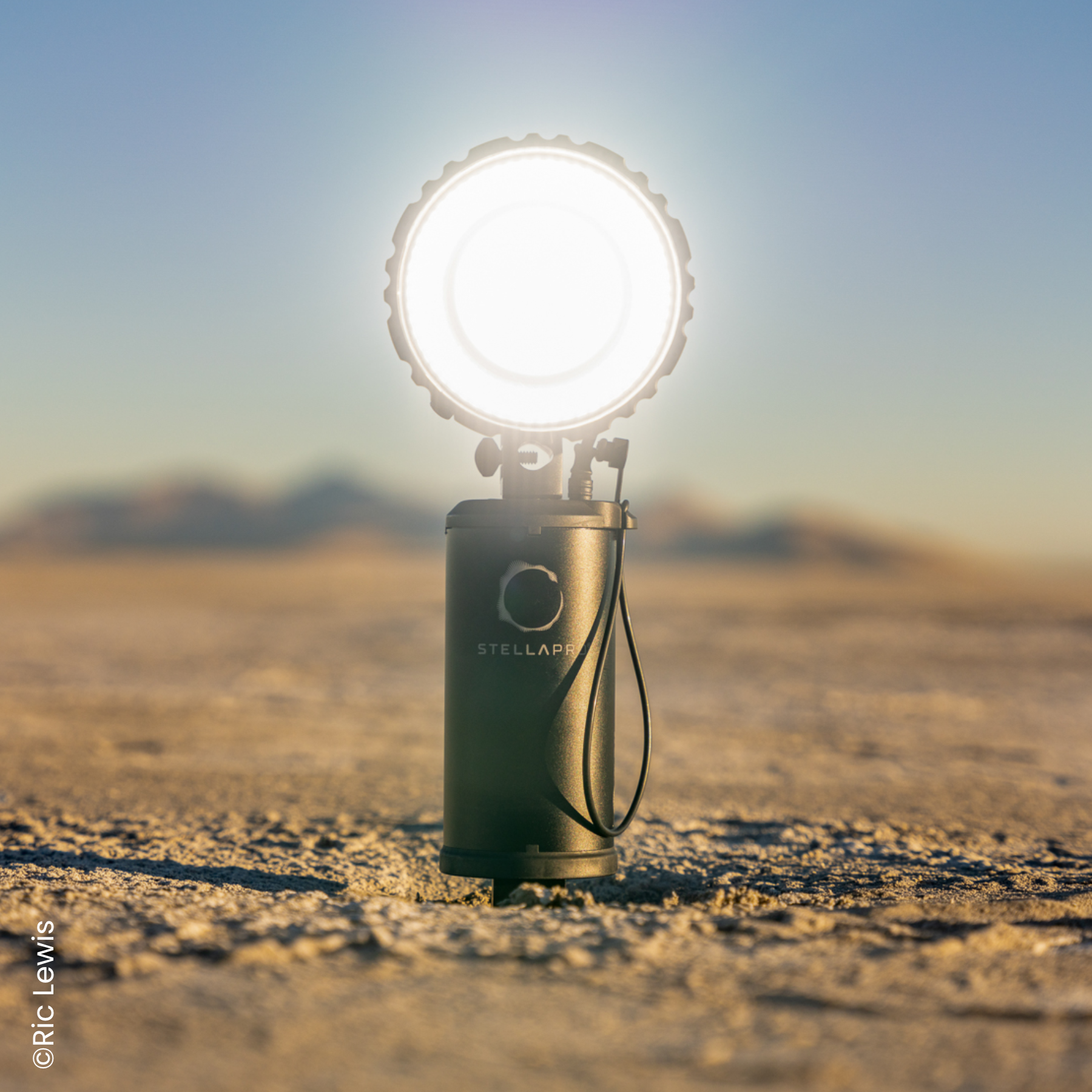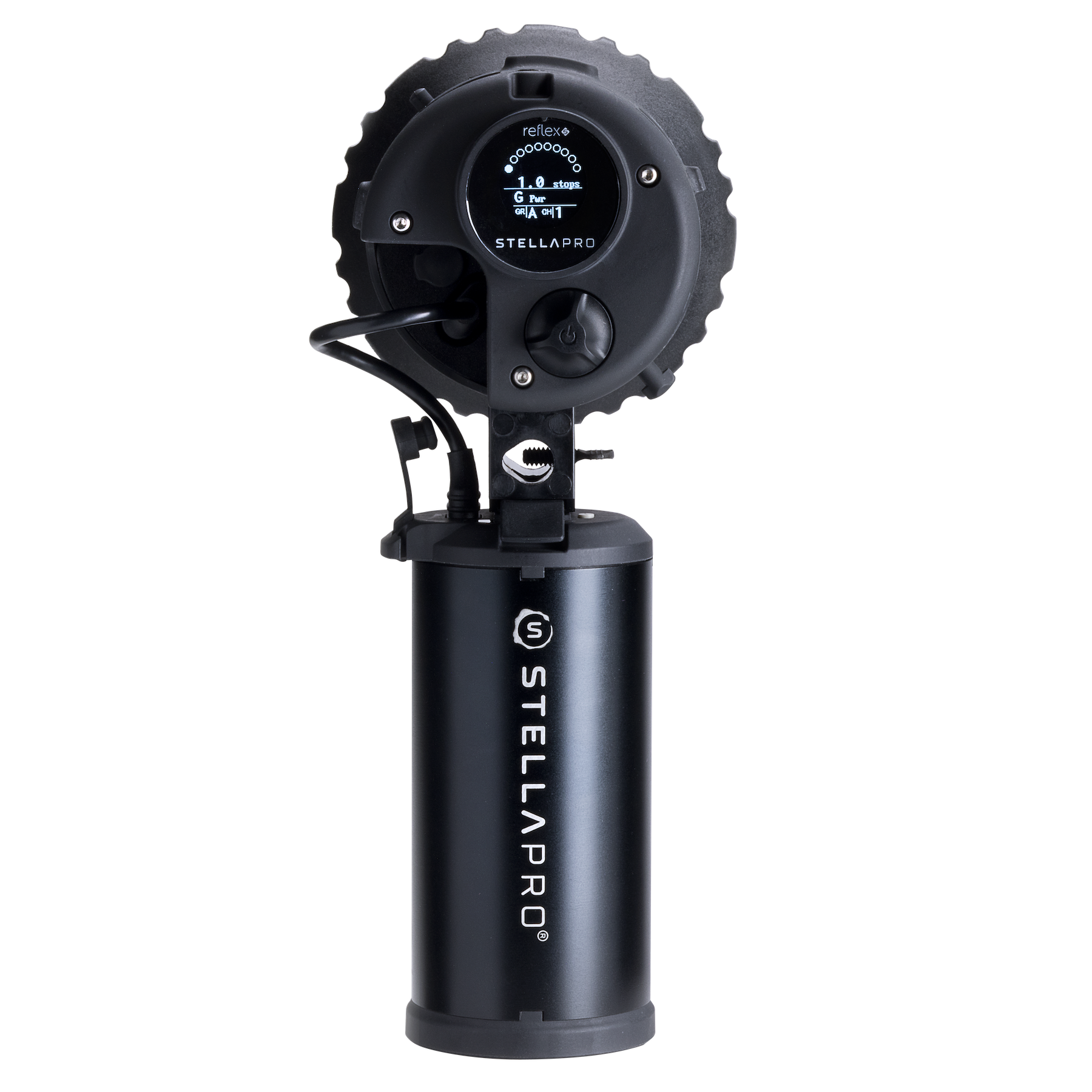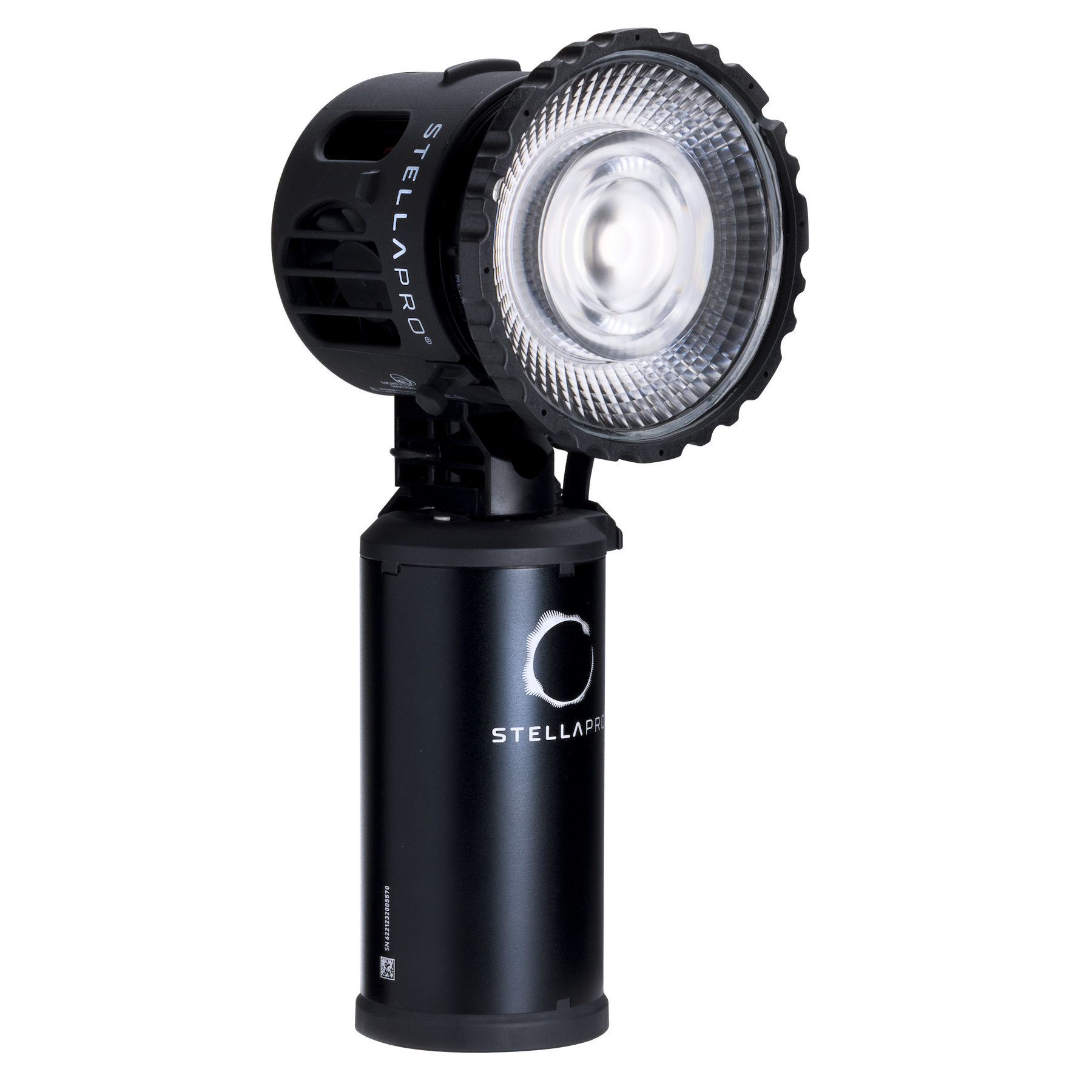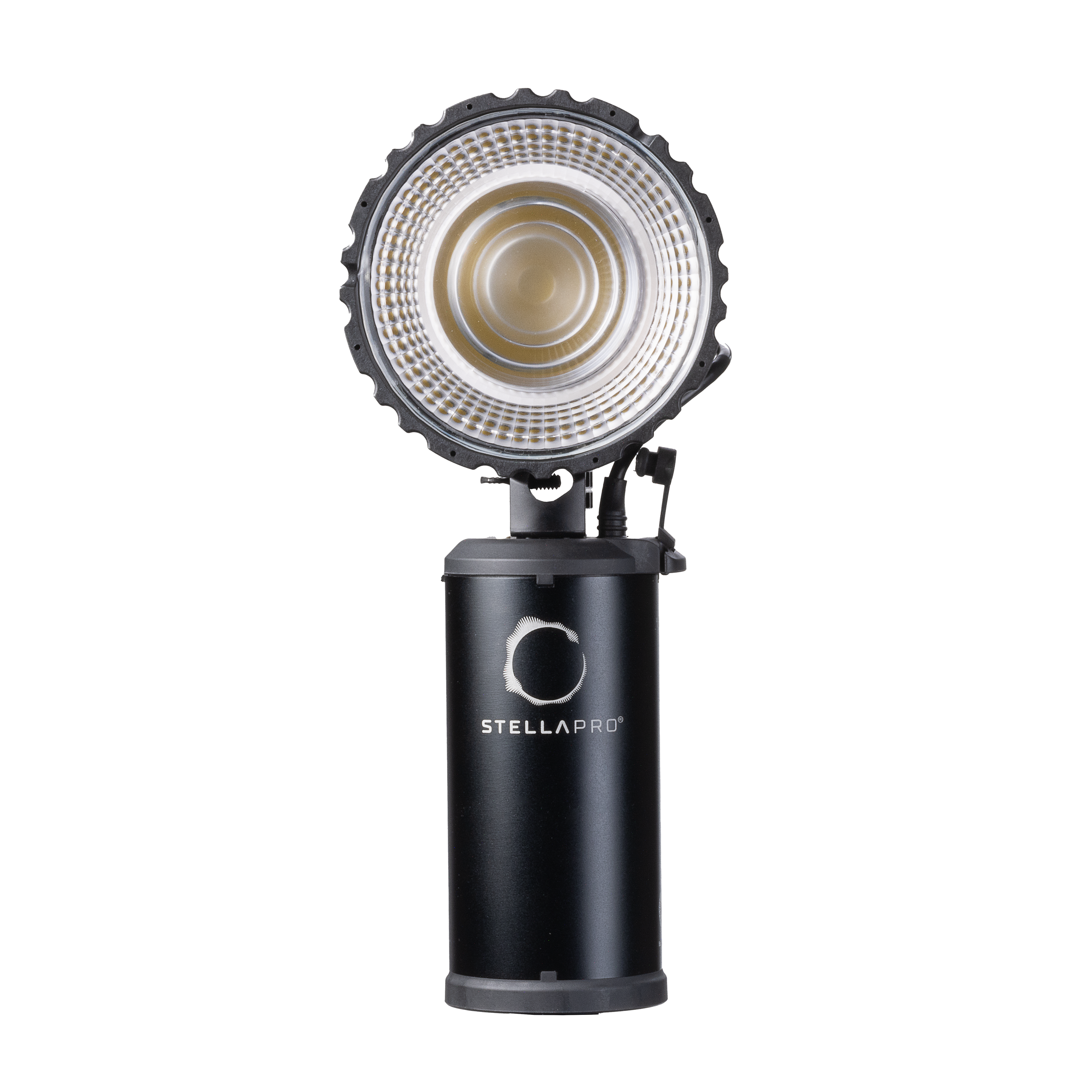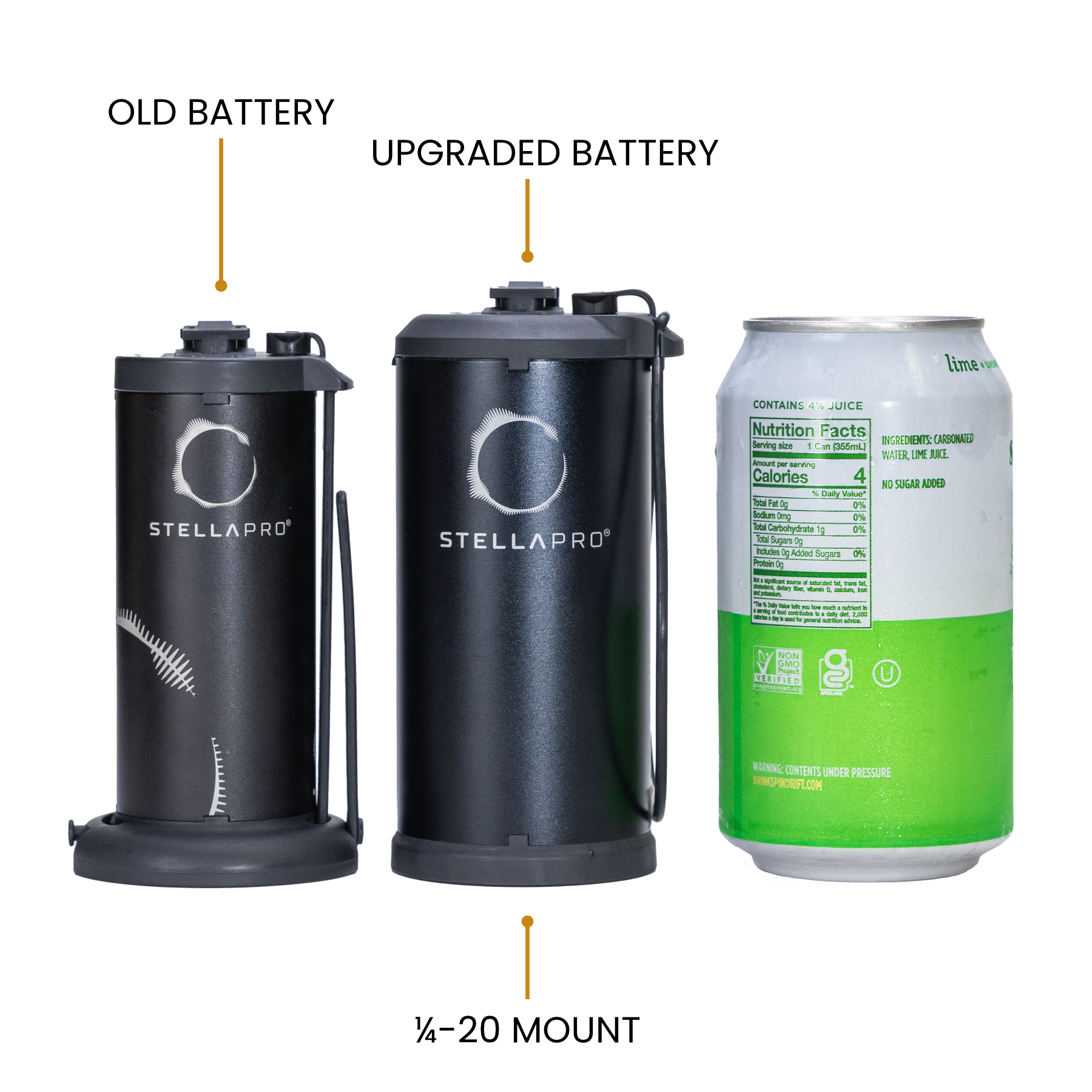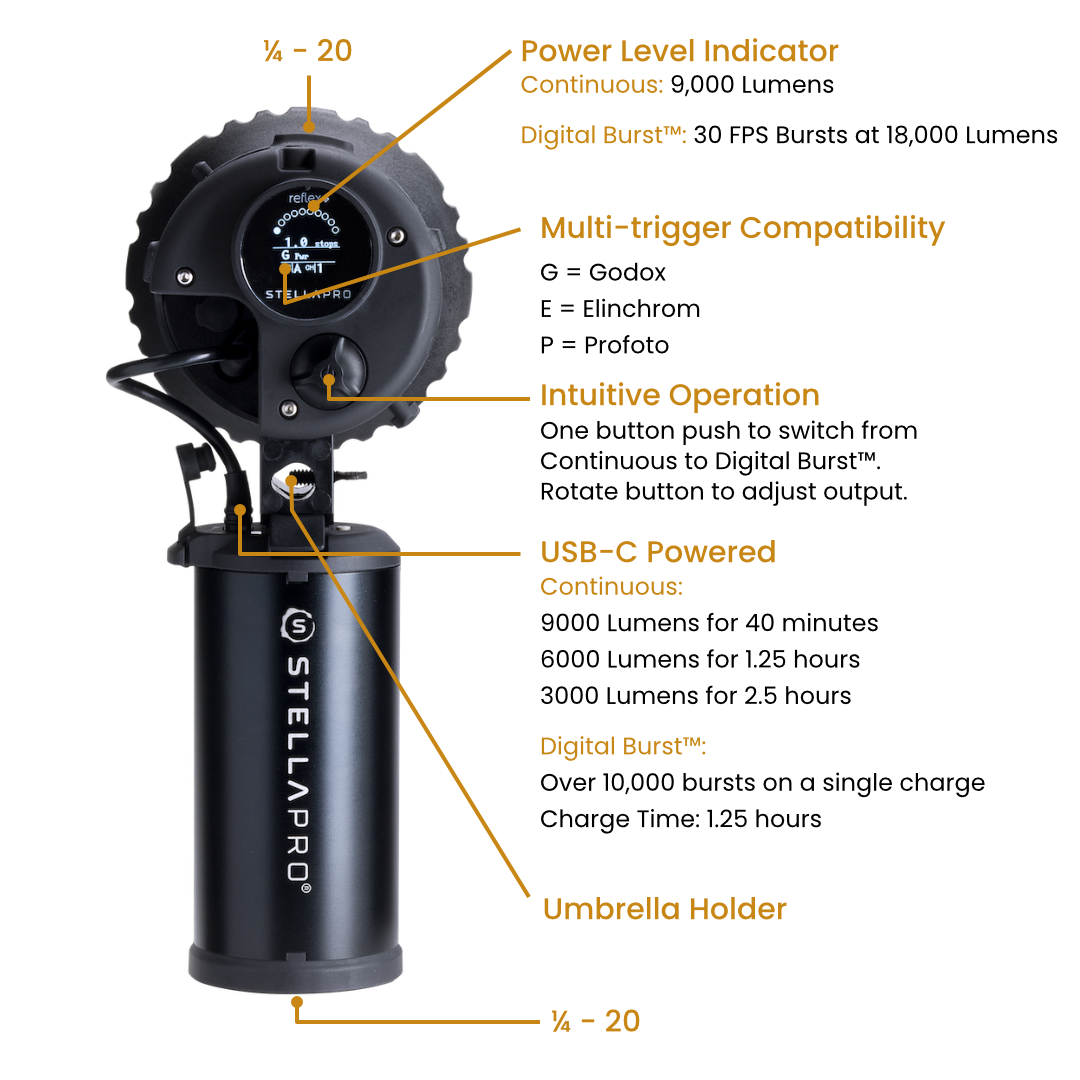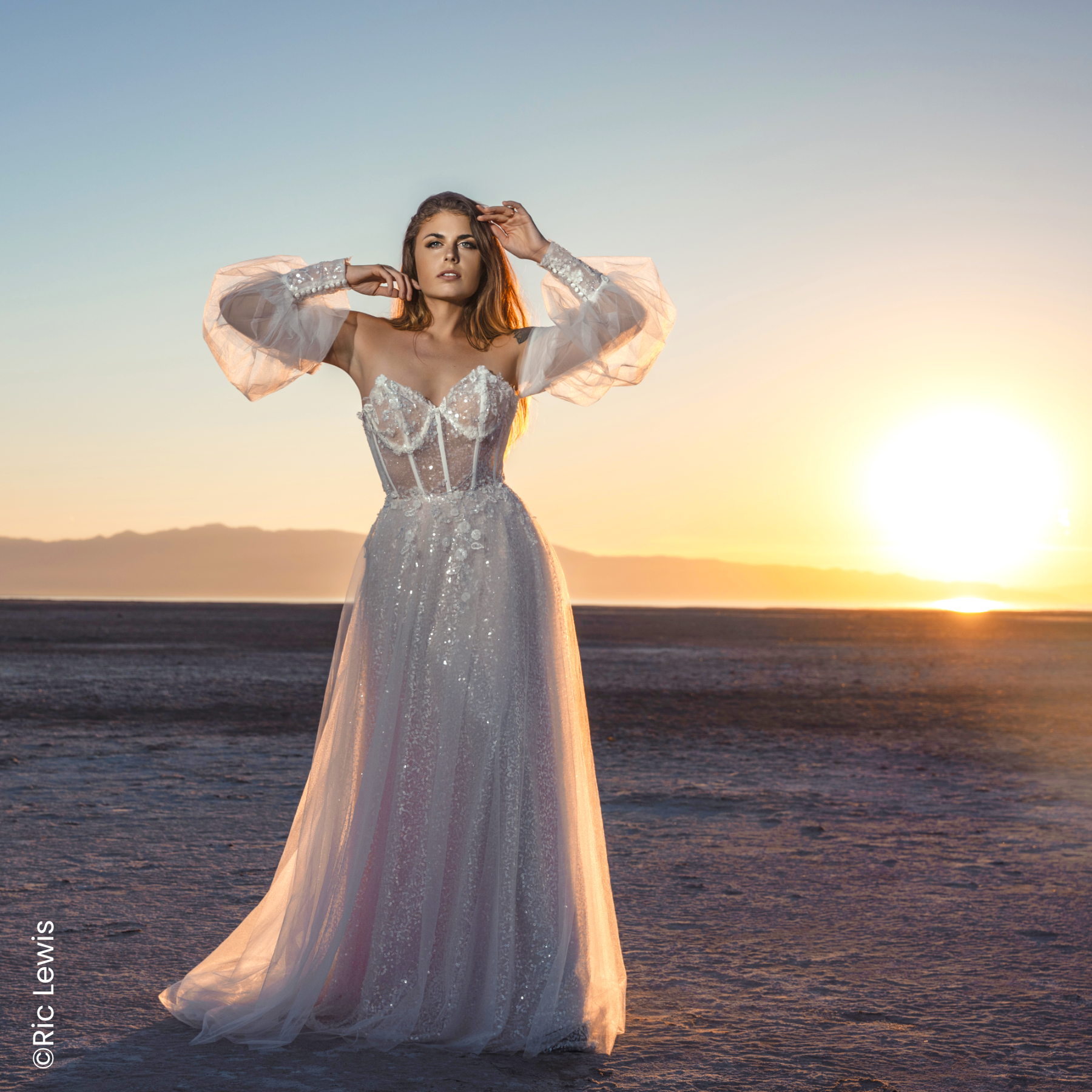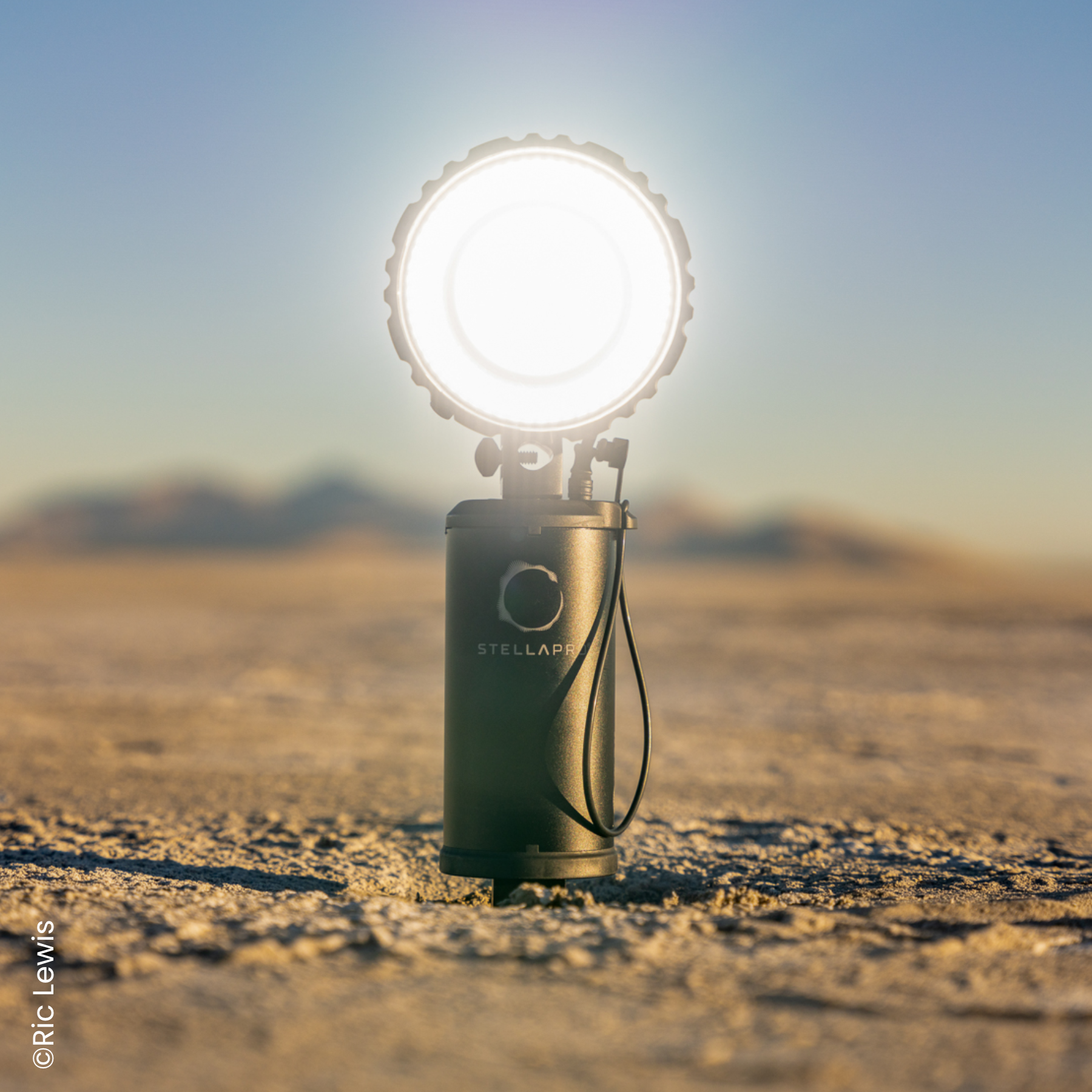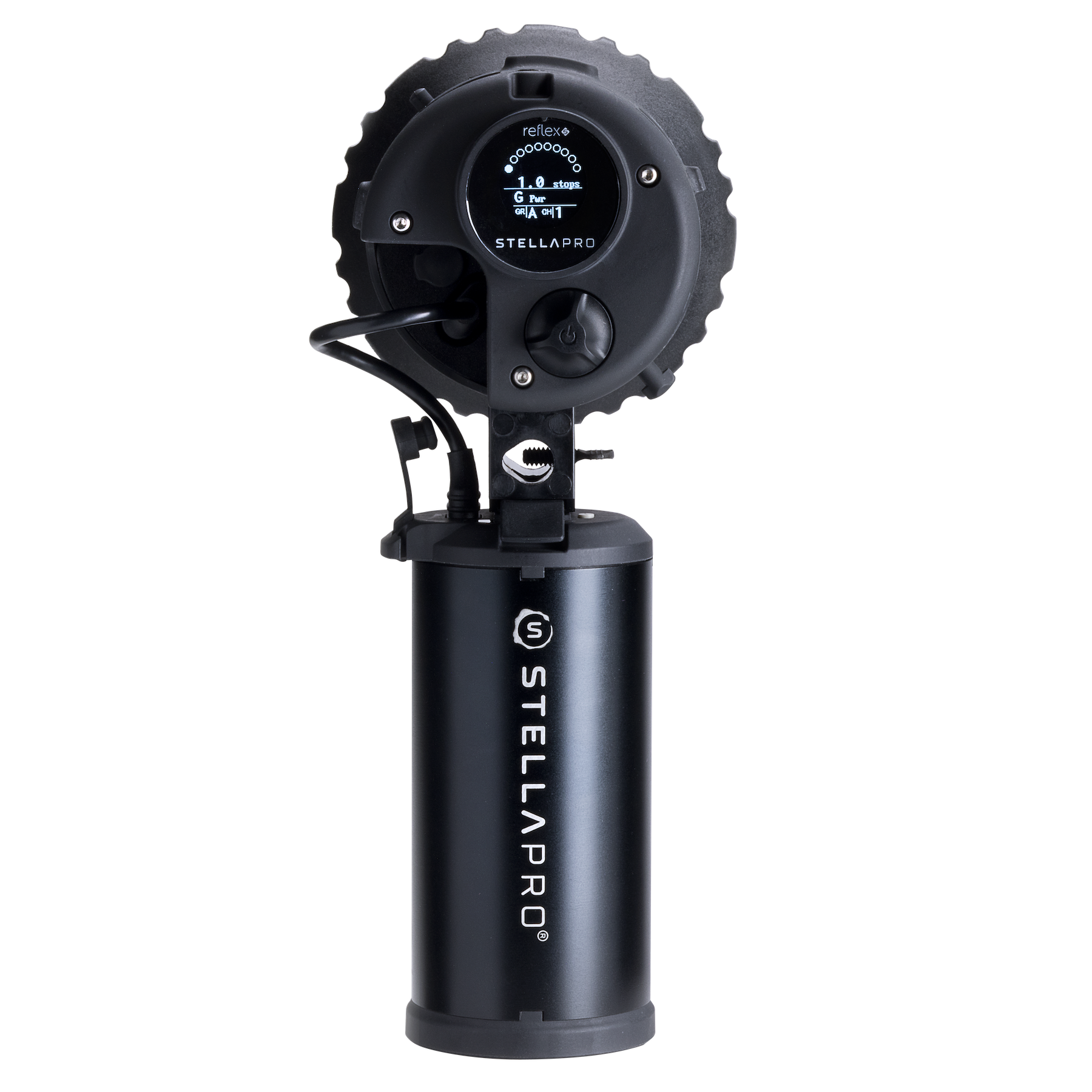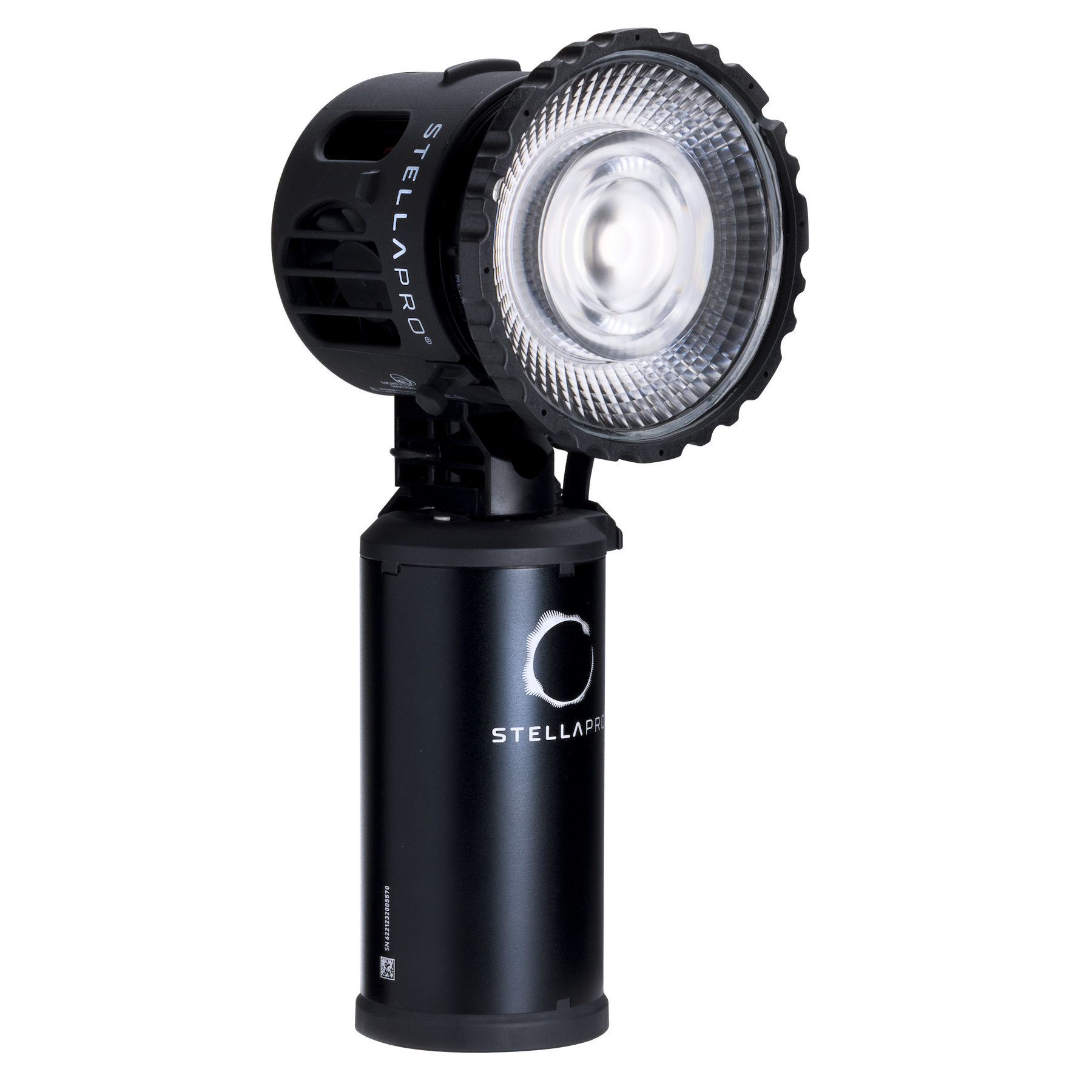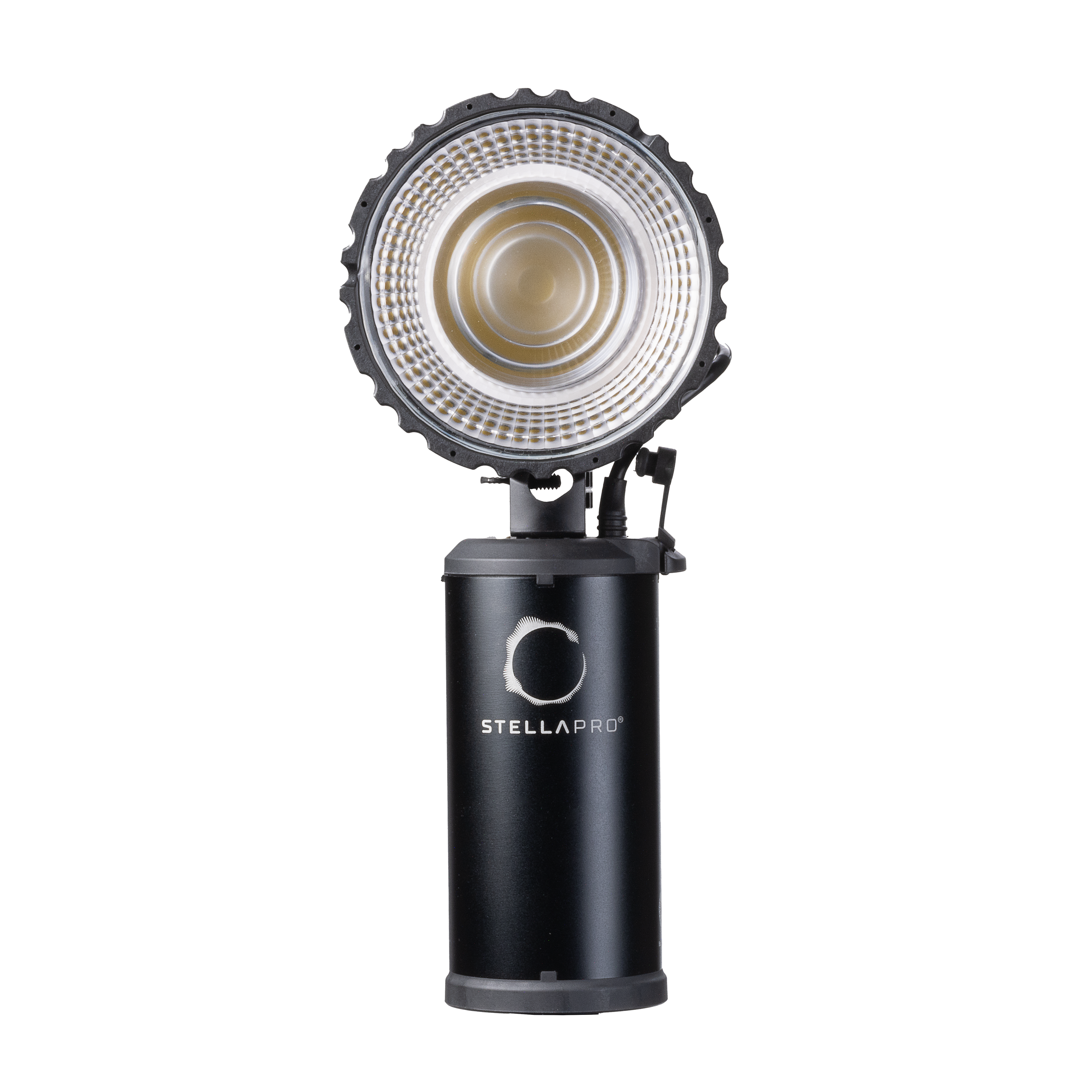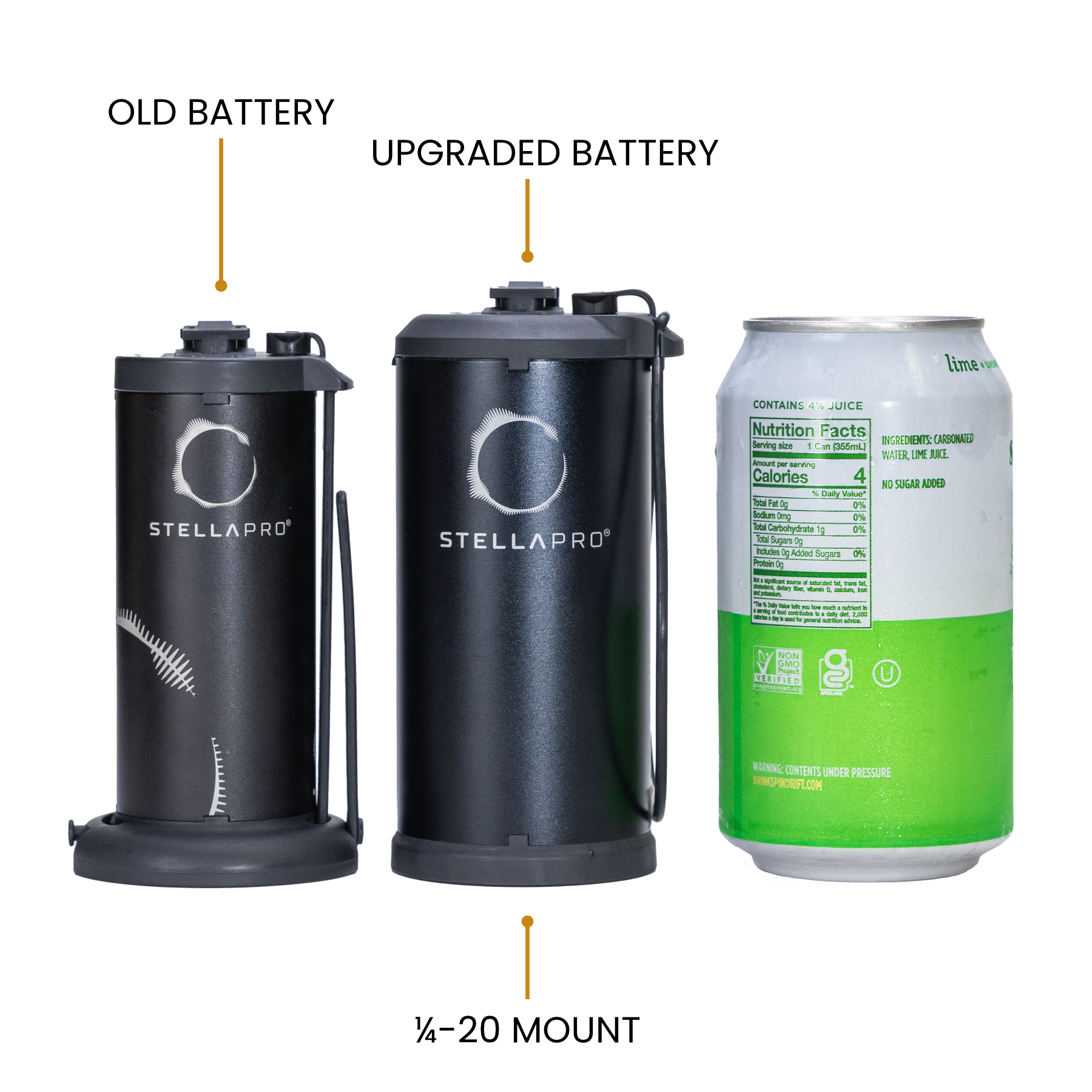 Reflex S
The Brand Story
The StellaPro line of ultra powerful compact LEDs lights for on-the-go professionals was launched by Light & Motion in 2017.
For over 30 years, Light & Motion has been a leader in lighting for demanding professional image makers shooting video and photos underwater. We were the first to commit to powerful LED lights. We brought our deep experience to bear on solving real problems for topside professionals.

StellaPro Lights deliver high color rendering and flicker free performance combined with the best batteries and ultra durable rain proof, drop proof enclosures for gear you can rely on. All our products are built in California where our design and fantastic customer service team work to support our customers worldwide. StellaPro lights are the choice of major news networks including NBC, Fox, CBS, as well as Disney. StellaPro lights have been on Air Force One and Two, lit the Weather Channel team in the middle of hurricanes, and supported reality TV shows including Whale Wars and Bachelorette.
Section
Drop element here!